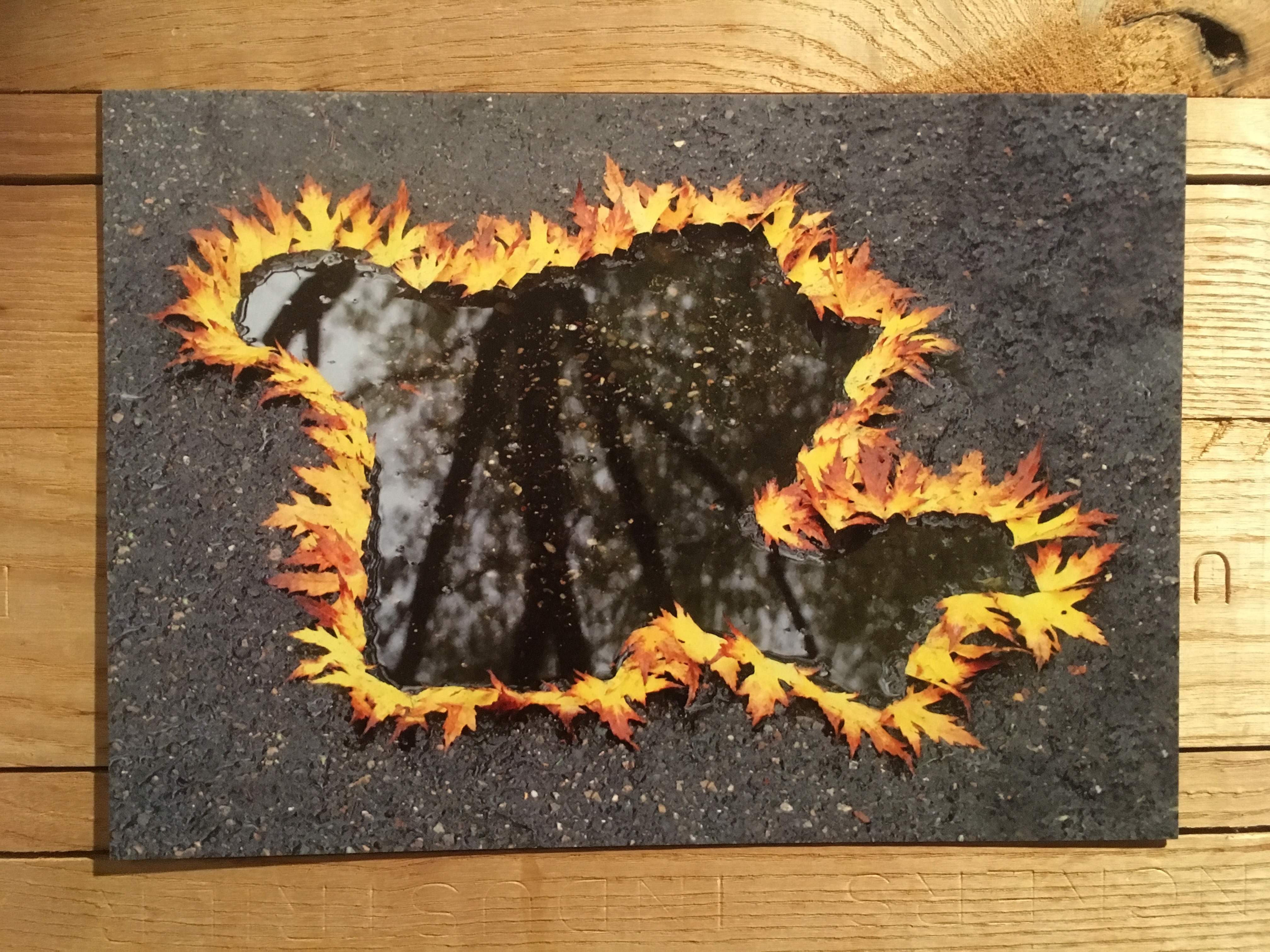 "Portaal naar een andere dimensie" ( only few available)
€2.50
A5 formaat.
Kan gebruikt worden om te versturen als ansichtkaart
maar leent zich ook perfect om in te lijsten of met een aantal samen
als collage aan de muur te hangen.
A5 size.
Can be used to send as a postcard but also great
for framing or placing with a few together as a collage on your wall.
Title: "Portal to another dimension"

Videos with explannation of the postcards

Land Art, gemaakt door Mies Heerma.
Een tijdelijk kunstwerk, vaak al weer binnen een paar uur verdwenen, geïnspireerd door de plek en gemaakt met natuurlijke materialen die ter plekke gevonden zijn. Ik beperk me graag tot slechts één, max twee soorten materiaal, cirkels, spiralen en golvende lijnen komen vaak terug in mijn werk. Het is vaak een klein gevecht met de natuur, wind, regen, schaduwen kunnen het maken van deze werken lastig maken. Ook moet ik altijd letten op honden die zich aangetrokken voelen tot mijn werk. Veel van het werk is gemaakt rondom de plaats waar ik woon in Gelderland, Nederland. Maar anderen werden gemaakt in Marokko, Frankrijk, Tjechie, Ierland en Engeland.
Land Art, made by Mies Heerma
A temporary piece of art, often only last for a few hours, inspired by the spot and made with natural materials found on the spot. I like to limit myself to only one, max two types of material, circles, spirals and wavy lines often come back in my work. Its often a little battle with nature, wind, rain, shadows can make producing these works tricky. Also I always need to keep an eye out for dogs who seem to be attracted to my work. A lot of the work has been made around the place I live in Gelderland, the Netherlands. But others are created in Morocco, France, Czech Republic, Ireland and England.